Business partners
Applied Materials

Applied Materials' AutoMod is a powerful simulation software package. MultiCIM is a canadian distributor for AutoMod.
Cardiff Software

Cardiff Software provides enterprise search software that enables organizations to discover, analyze and process all the information within their enterprises. They are also the makers of TeleForm and LiquidOffice. MultiCIM is a recognized VAR in Canada for Cardiff products.
KOM International

KOM International has established its outstanding reputation in engineered logistics consulting since more than 35 years. MultiCIM and KOM have joined forces to bring a new simulation and APS taste into your logistics and SCM projects.
Teklynx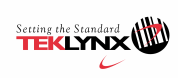 Teklynx's Label Matrix and LabelView are leading label design applications. MultiCIM is an authorized reseller of Label Matrix, and also offers development services for this product.
© MultiCIM Technologies inc. 2012