TeleForm
Featured Links
Overview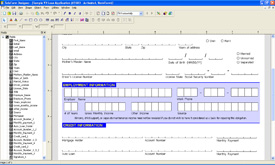 Cardiff Software's TeleForm Information Capture System enables businesses and government organizations to quickly and easily capture and convert paper-based and electronic forms into digital data that can be leveraged departmentally or throughout the enterprise. Designed to support global workforce, TeleForm can set-up to remotely design forms, capture documents and verify information. TeleForm reduces manual data entry costs by up to 90%, accelerates processing time and increases data quality to deliver measurable benefits by automatically cleaning and confirming data with business-rules processing and database validation.
Key Benefits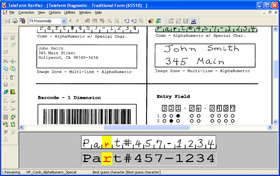 Reduces the time and costs associated with data entry by up to 90%, thereby freeing up resources for other more critical projects
Automatically cleans and confirms data with business rules processing that enables your staff to be more productive, improving processing time by as much as 500%
Delivers accurate data and documents to your back-end systems for storage and retrieval faster than any other method
Pays for itself quickly through improved productivity
Leverages current system investments to enable easy integration with existing applications and databases
Our Services
MultiCIM has been a Value Added Reseller (VAR) of Cardiff Software's TeleForm for 20 years and have developed an expertise in developing complete enterprise form based solutions integrating TeleForm with existing information systems. We offer sales, consultation, integration, form design and advice on form design techniques.
Contact us for more information.
© MultiCIM Technologies inc. 2012