LABELVIEW
Software Description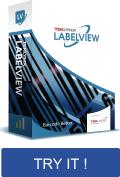 Teklynx LABELVIEW™ barcode label software helps you design barcode labels and integrate your bar code label printing system into existing systems with unmatched power and flexibility.

Whether you need to use LABELVIEW barcode label software to print RFID labels, print bar code labels or print compliance labels, LABELVIEW's new features and an intuitive interface provide the most powerful solution. LABELVIEW supports over 30 barcode symbologies, TrueType fonts, and over 1000 thermal and laser printers, providing the flexibility to handle all of your RFID and barcode label software needs - today and in the future.
Key Benefits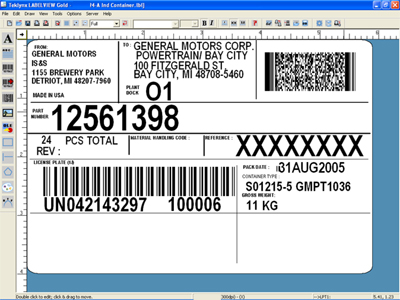 Advanced Text Capabilities
Rich Text Formatting (RTF) fields offer complex formatting features like bold, italic, underline, bullets, different fonts, and text justification
Auto Sizing - Printer resident fonts are automatically sized to fill a pre-sized field
True Type Font Flexability - Independently change the height and width of True Type fonts
Text Art - Allows text to be "bent" at precise angles to fit a selected shape type (ellipse, polygon, rectangle, etc.) and formatted using custom spacing, backgrounds and borders
RFID Capabilities

LABELVIEW is RFID made simple - the easy solution for closed-loop RFID label printing:
Easy-to-use interface and features for users printing and programming RFID tags
Supports High Frequency (HF) and Ultra High Frequency (UHF) tags
Graphical tag images can be used to appear as a watermark on labels to protect against printing over and damaging RF tags
Enables read/write printers to read the data during printing to log the exact information stored on each label
SQL Query Builder

Create custom SELECT SQL queries to help database connections in LABELVIEW perform faster.
© MultiCIM Technologies inc. 2012