LABEL MATRIX
Featured Links
Software Description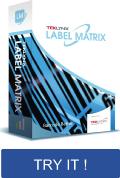 LABEL MATRIX software enables a user to design and print one's own custom bar code labels easily and effectively. LABEL MATRIX also comes equipped with a database thus providing immediate operational autonomy without being concerned about having to purchase a database software from the onset; or have to rely on existing database to quickly generate crucial labels. Provisions for taking advantage of existing company databases is an inherent feature of LABEL MATRIX as well.
Key Benefits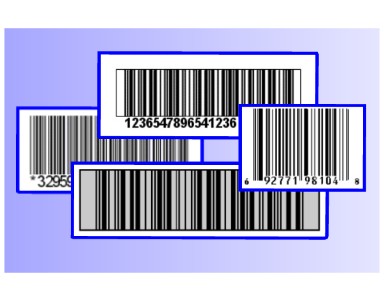 Templates for many Standard Labels
LABEL MATRIX includes templates or "forms" for many standard labels used for files folder, name badges, diskette labels, address labels, shipping labels, index tabs, etc.
Easy Drag-and-Drop Design
With LABEL MATRIX, you don't have to figure out X and Y coordinates just to move a line or box - simply click on the image and drag it with your mouse. This familiar drag-and-drop style of editing your label process quick and easy.
Image Formatting Toolbar
The Image Formatting Toolbar enables you to quickly and easily format images on your label. The functions displayed on this toolbar depend on the type of image you have selected on the design screen.
Internal Database Module
LABEL MATRIX includes its own database module so you can create and modify database files without having to purchase a separate database program.
Flexible Database Support
LABEL MATRIX offers flexible database options with ODBC support, SQL query capabilities and a choice of sequential or keyed database access. LABEL MATRIX also allows you to access data from multiple databases.
© MultiCIM Technologies inc. 2012